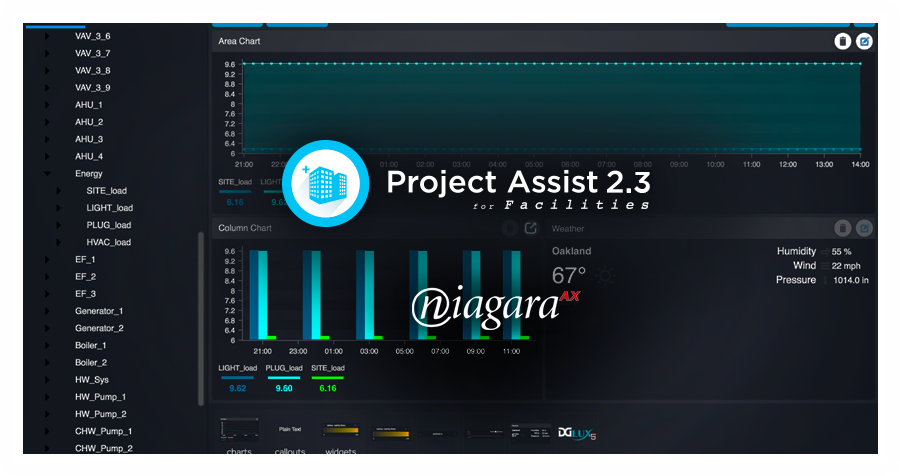 READ BEFORE DOWNLOADING AND INSTALLING!!!
This is the Project Assist 2.0 for Facilities VIEWER installation file for the Niagara AX framework. Users will NOT have access to the full DGLux5 designer with this installation file.
Details
Last Updated: July 22, 2020
DGLux5 Build: 1.1.9238
DGLogik JAR Module: 1.27.0
File Size: 34.2 MB
Changelog
Version 1.15.0
1. Fixed BFormat values issue in the Niagara Alarm Console message texts.
2. Fixed Numeric and Enum writable points in fault display issue.
Step by Step Installation Instructions & Requirements
Read complete installation instructions and requirements by clicking here.